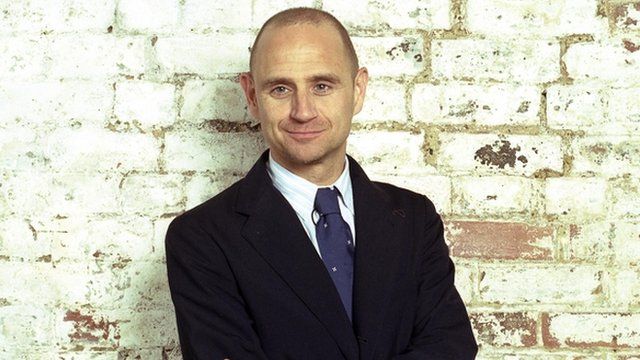 The Matrix Project is an effort to document personal factors that undermine powerful journalists' claims of objectivity and impartiality. Are factors such as an elite education, establishment connections, personal wealth and interests in rival fields compatible with journalistic integrity?
This page looks at BBC journalist Evan Davis. For more information on the database click here.
Education
Learn about the significance of a private/Oxbridge education here
Evan Davis attended state/grammar schools
He studied philosophy, politics and economics at St John's College, Oxford from 1981 to 1984 (source)
Revolving Door
Learn about the significance of the Revolving Door here
Evan Davis began his career in the field of economics. He worked as "an economist at the Institute for Fiscal Studies, a Right-wing think tank where he worked developing proposals for the Poll Tax" (source)
"Establishment" Connections
Learn about the significance of Establishment Connections here
Primary
None
Secondary
The Guardian report that Davis's Oxford contemporaries included Lib Dem MP Matthew Taylor and Labour peer Andrew Adonis
Salary/Indications of Wealth
Learn about the significance of journalists with an unusual level of wealth here
Evan Davis earned an annual salary of £270,000-£274,999 in 2020/21 (source)
As a point of reference, the Office for National Statistics list the average UK salary for 2021 as £26,193
Complaints / apologies / controversies
Learn about the significance of complaints/apologies here
French Election Complaint Upheld – The BBC's Executive Complaints Unit upheld a complaint against Evan Davis for an episode of Newsnight found to have "bias in its coverage of the French presidential election, giving the impression that the host Evan Davis favoured Emmanuel Macron over Marine Le Pen" (source)
Summary
Evan Davis attended Oxford University, worked for a right-wing think-tank on Thatcher's highly controversial poll tax and and earns 10 times the salary of the average Briton.
Impartial? Independent? Holding the powerful to account?
Learn more about the Matrix Project here.
Do you value the work of The Free Press? If so, please subscribe to our mailing list to receive a monthly e-mail update and use the share buttons to spread the word!
Processing…
Success! You're on the list. You can unsubcribe by clicking the link in any Free Press e-mail
Whoops! There was an error and we couldn't process your subscription. Please reload the page and try again.