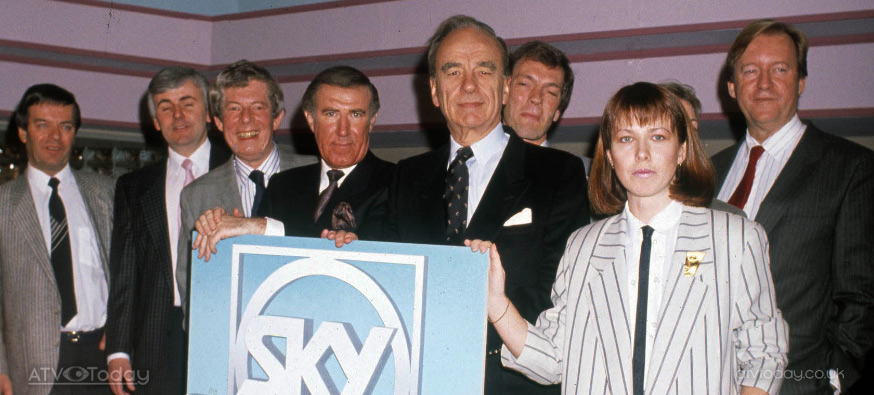 The Matrix Project is an effort to document personal factors that undermine powerful journalists' claims of objectivity and impartiality. Are factors such as an elite education, establishment connections, personal wealth and interests in rival fields compatible with journalistic integrity?
This page looks at Sky News journalist Kay Burley. For more information on the database click here.
Education
Learn about the significance of a private/Oxbridge education here
Kay Burley attended state schools and entered the media at 17 rather than progressing to university (source)
Revolving Door
Learn about the significance of the Revolving Door here
Kay Burley has no significant experience working in rival fields to the media
"Establishment" Connections
Learn about the significance of Establishment Connections here
Primary
Kay Burley was formerly married to journalist Steve Burley (source)
Kay Burley was formerly married to football agent Steve Kutner, whose clients included Chelsea star Frank Lampard (source)
Secondary
Piers Morgan described Kay Burley as a friend and effectively admitted to a conflict of interest in the aftermath of a COVID scandal. He said:
"I want to start with this – these are people we know, friends of ours, they're caught up in a story. And I think it's only reasonable that we should at least mention this, that over at Sky News Kay Burley, the morning show anchor, and Beth Rigby, the political editor, and various other members of the Sky News team, they have all been accused – it has been reported and hasn't been denied – that they broke the lockdown rules to celebrate Kay's 60th birthday.
"She's now been taken off air for an indeterminate amount of time. We're getting, rightly, asked why we're not commenting on this when it's one of our own, one of the media. Or do the rules not apply in reporting these things?"
(source)
Salary/Indications of Wealth
Learn about the significance of journalists with an unusual level of wealth here
In 2011 Kay Burley's salary was reported to be in the region of £500,000 (as per the Evening Standard). Given the recent move in the media towards gender pay equality (the BBC, for example, have published star salary lists for the last five years), it seems more likely that Burley's salary will have increased rather than reduced over the last ten years.
As a point of reference, the Office for National Statistics list the average UK salary for 2021 as £26,193
Complaints / apologies / controversies
Learn about the significance of complaints/apologies here
Lockdown Hypocrisy Apology – Kay Burley was suspended for six months by Sky after reports emerged that she (and colleagues including Beth Rigby) had violated COVID restrictions while celebrating her 60th birthday. Burley's actions where especially controversial given the vigour with which she'd questioned the adherence of politicians to the rules.
"I was an idiot and I let myself and my viewers down," Burley reflected. "I'm sorry for what I did and for any heartache, I caused the loyal friends with me at the time.
"I was appropriately sanctioned."
(source)
Complaints on Protest Reporting – Kay Burley's interview with the founder of campaigning website 38 degrees, David Babbs, was so controversial it led to the hashtag "sack Kay Burley" trending on Twitter.
"Your views are not going to sway the people that are talking behind closed doors at the moment, are they?" Burley said to Babbs. "The public have voted for a hung parliament. We have got exactly what we voted for… so you marching down past Westminster today will make no difference whatsoever." (source)
Complaints on Phone Hacking Reporting – Burley, an employee of Rupert Murdoch's Sky News, also generated controversy when interviewing one of the victims of phone hacking (by another Murdoch outlet), MP Chris Bryant. Bryant wrote in the Independent about the 2010 interview with Burley, in which she claimed there was no evidence using illegal techniques was "endemic" at British newspapers. "I was referring to the widely publicised Information Commissioners report of 2006," Bryant noted, "which showed that there were more than 1,000 instances of journalists illegally buying confidential information at UK newspapers."
"My interpretation of a television journalist is someone who is independent," Bryant continued. "Kay Burley seemed to have made up her mind about this story before we went on air."
Summary
Kay Burley reputedly takes home 20 times the salary of the average Briton and was married to a wealthy football agent. Burley's "friend", Piers Morgan, referred to a conflict of interest when covering an of act of hypocrisy by Burley, while the presenter herself has generated controversy for abrasive interviews challenging political protestors and whistle-blowers on the phone-hacking scandal that engulfed her then-employer, Rupert Murdoch.
Impartial? Independent? Holding the powerful to account?
Learn more about the Matrix Project here.
Do you value the work of The Free Press? If so, please subscribe to our mailing list to receive a monthly e-mail update and use the share buttons to spread the word!
Processing…
Success! You're on the list. You can unsubcribe by clicking the link in any Free Press e-mail
Whoops! There was an error and we couldn't process your subscription. Please reload the page and try again.